Edge Computing for Solution Builders
Your Innovation. Our Zero-touch Performance.
Capture Opportunity at the Edge
Successful Solution Builders build customers' trust by providing a one-stop shop for industry expertise alongside integrated and innovative hardware and software solutions that deliver reliable performance. Today, the next wave of opportunity create value and build trust lies at the operational edge. As IT and operation leaders pursue digitalization and IIoT to transform their operations, Solution Builders have the opportunity to deliver innovative edge capabilities and tap into a $15 billion Edge Computing market.
Edge Computing provides the operational foundation for Industry 4.0, digital transformation, and Industrial Internet of Things (IIoT) initiatives and solves practical aspects of OT and IT convergence, security, and computing proximity that are requisites for today's operations.
Stratus' simple, protected, and autonomous zero-touch Edge Computing platforms provide Solution Builders with the performance and reliability to deliver modern infrastructure and control solutions that stand alone or connect to the enterprise and cloud.
Build New Edge Computing-based Solutions
Stratus Edge Computing platforms are being used today to satisfy critical needs including data collection and monitoring and control of production lines, access control systems, remote assets, and other critical applications. Stratus Edge Computing is central to new control and automation architectures being deployed across numerous industries.
Ensure data flow from shop floor to top floor
Advanced applications from Solution Builders, such as historians, MES, asset performance, AR/VR, AI, and ERP integration, require the collection of massive amounts of information from sensors, machines, and equipment at the edge feeding into the enterprise or cloud. Stratus Edge Computing is essential when data protection and availability of business-critical applications is required and where unplanned downtime results in significant loss. Stratus Edge Computing solves latency, bandwidth and cost issues when cloud connectivity is not feasible or practical.
Connectivity and elimination of silos
Customers grapple with disparate control systems that have been installed in plants and facilities over time by various vendors –turning to Solution Builders to solve. Such silos normally run independently and are hard to operate and maintain especially in large installations.
Solution Builders overcome these silos by employing Edge Computing solutions with the ability to install and run software from different vendors on a single platform though virtualization. This makes it easier to operate, update, upgrade and maintain solutions installed in facilities and manufacturing plants.
Ten Essential Questions to Evaluate Edge Computing for Your Business
Gauge how Edge Computing enhances your offerings and powers customers' digital transformation
Is your solution deployed in a process or installed in a location where downtime is too expensive or even unacceptable?
Is your solution installed in an application or process that require a high level of precision and complexity, or have multiple steps and/or are very large or long that it takes a high degree of automation?
Do you deploy multiple versions of your solution to customers where standardization and ease in engineering and deployment become critical factors for success?
Do you offer your solution to customers in industries that have strict regulatory requirements, like Food and Beverage and Life Sciences?
Are your solutions used in locations that have high safety requirements, like power plants and oil and gas facilities?
Does your solution run multiple applications, like HMI and SCADA with Historian, MES and Condition Based Monitoring?
Are your solutions embedded into manufacturing systems and require that it be integrated into the enterprise and sent information to the cloud?
Do you intend to extend the capabilities of your solutions by adding more functionality and options to your customers in the future?
Does your customer require that you stay away from proprietary software, so you use off the shelf solutions but still want to retain your intellectual property?
Are you looking for additional revenue streams, by selling support and maintenance packages to your customers?
If any of these characteristic matches what you are currently doing with your solutions, it's time to have that conversation and look to Stratus to be your Solution Builder Edge Computing partner of choice.
Why Stratus Edge Computing Platforms?
Stratus Edge Computing platforms are simple, protected, and autonomous. Designed for operational environments, our platforms are easy-to-use, scalable, flexible, and reliable, enabling plug-n-play solutions that quickly transform infrastructure. Core benefits include: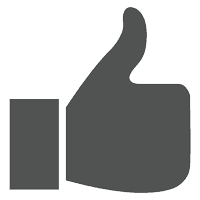 Ease of Management – Deploying software on Stratus Edge Computing platforms is as easy as installing an image of your solution on a virtual machine. This makes it simpler to install and deploy applications across multiple locations or sites.
Faster Commissioning time – Once the solution you create is fully tested, it is even easier to standardize and duplicate across multiple sites, in any plant or facility.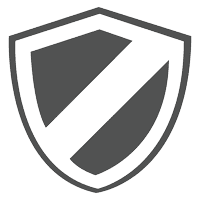 Integrated Virtualization and Redundancy – The virtualization and redundancy capabilities of Stratus Technologies are all pre-integrated and configured out of the box. There are no package hardware pairs or clustering that need to be specially cabled together or configured.
Intrinsically Safe and Industrial Grade – the Stratus ztC Edge is Class I Division 2 certified, uses a fan-less design that can be wall or DIN rail mounted inside control panel, rated at –40 to 60 deg C, 10 to 95% humidity, with 5-500 Hz vibration. It is a dependable choice especially for mission critical applications.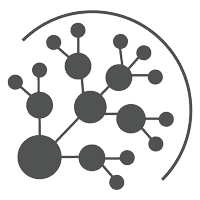 System Health and Support – Stratus Edge Computing Platforms are equipped with 24×7 health monitoring, automatic update and patch management, and the ability to set thresholds, receive alerts, and review logs, and conduct predictive failure analysis— all of which enhances the total reliability of your solution.
Flexible Management – our ztC™ Advisor allows you to easily view the health and utilization of your entire Edge Computing platform inventory, helping to remotely triage issues, improve productivity, and mitigate risk. In addition, simplified backup and restore allows you to remotely backup and restore any Edge Computing platform.
Join the Stratus VAR Program
Power your solution innovation with simple, protected, and autonomous zero-touch Edge Computing at scale
Stratus provides OEMs, Machine Builders, and Solution Builders with the Edge Computing platforms, services, and cost structure to create differentiated, high-value customer offerings that deliver sustained success and profitability. The Stratus VAR Program is the fastest way to harness Edge Computing and scale new opportunities and new revenue with customers.