Upstream Oil and Gas
Simplify, Protect and Automate your Upstream solutions
Reliable Digital Upstream Comes of Age
The urgency in the industry is to control costs and increase efficiency, without jeopardizing safety.  As Oil and Gas companies venture into digitalization and IIoT to improve production and processing operations, Edge Computing is the cornerstone to a successful transformation effort.
By maximizing uptime and providing real-time access to mission-critical data, Edge Computing helps oil and gas companies improve bottom-line profits, enhance worker and asset safety while decreasing impact on the environment.
Edge Computing for Oil and Gas
Oil and Gas companies are investing in applications to analyze data in real-time and improve the business performance. That investment involves computing platforms that are reliable in harsh environments where oil and gas assets exist. Combining best practices from both IT and OT, Stratus Edge Computing Platforms provide organizations best in class uptime and availability for upstream applications.
Industrial Grade, Class I Division 2 Certified, and Edge Ready
Traditional servers and computers installed with upstream solutions require ongoing maintenance and often need frequent replacement. Stratus Edge Computing Platforms engineered to last up to 10 years include options that are Class I Division 2 certified, rated at –40 to 60 °C, 10 to 95 % humidity, and withstand 5-500 Hz vibration.
Integrated Redundancy and Virtualization
Stratus edge computing platforms have redundancy and virtualization pre-integrated and configured out of the box. This allows organizations to combine multiple upstream applications in a single platform. In a typical solution, it is easy to combine the traditional monitoring and control software with additional applications like PLC/DCS programming, data historians, OEE, APM, AI, and analytics in a single device.
The built-in redundancy prevents unplanned downtime, simplifies solution design, and eliminates the need to use multiple computers/servers and clusters. In addition, thin clients enable operators to run machines remotely using cellphones, tablets, and laptops.
Eliminate single point of failure
Stratus system maintenance and support is simple. Edge options are available with hot swappable subsystems, eliminating single points of failure. Subsystems can easily be replaced without shutting the system down and broken components are automatically taken offline with zero performance impact. Replaced equipment is reconfigured by the intuitive operating system, creating a true plug and play environment at the edge.
Edge Management
Stratus solutions offer an option that simplifies the centralized monitoring and management of multiple edge computing platforms. Through a secure web-based portal, customers can quickly and easily view the health and utilization of their entire Edge resources, helping them remotely triage issues, improve productivity, and mitigate risk. In addition to local drive storage, Stratus solutions enables organizations to store system settings and user preferences to the cloud for simplified system backup and restoration.
On the Cutting Edge, Streamline Innovations Explained
Peter Photos, CTO with Streamline Innovations, presented, 'On the Cutting Edge' about their automation initiatives that resulted in increased efficiency, safety, and profitability.
Watch the Video
What are the Upstream Challenges?
Scalability, Extensibility and Standardization
Safety and security for people and the environment
Asset Integrity and Resource Management
The Benefits of Stratus to the Upstream Segment
Ease of Management – Deploying your solutions on Stratus platforms is as easy as installing an image of your application, especially if you have multiple instances. No field IT support is required on site – this is important especially if the physical locations of your solution are in harsh and remote areas.
Faster Commissioning time – Once your Upstream applications are complete, tested and ready to run, you can easily and quickly install the Stratus Edge Computing platform within your environment. FATs and SATs can be completed faster using Stratus platforms than if you used typical industrial computers or servers.
Industrial Grade and Intrinsically Safe – Upstream solutions installed at the Edge are in remote and austere locations. You will need a dependable platform that will not fail. Stratus ztC Edge uses a compact fan-less configuration that can be wall or DIN rail mounted, rated at –40 to 60 deg C, 10 to 95% humidity, with 5-500 Hz vibration. Shock: 50G, 11 ms (IEC 60068-2-27), Class I Division 2 (CID2) certified.
Enhanced Security – A big concern is cyber security and theft of intellectual property. Stratus uses a host-based firewall to blacklist or whitelist, restricts USB ports to help prevent the spread of malware.
Greater Visibility – With monitoring of SSD, application and guest OS, OPC UA Support, you can embed all these diagnostics into your applications seamlessly.
System Health and Support – Monitor health 24×7, set thresholds and receive alerts, review logs, run predictive failure analysis, and automatically update and manage patches — all of which enhances the total reliability of your solution.
Remote Management & Service – Stratus provides a cost effective and efficient management of assets in the Upstream Segment, from multi-node to multi-site installation. Stratus platforms create an inventory of all Stratus assets, detects all platforms and determines status, health, configuration, and content of each node. The autonomous monitoring environment identifies and releases software patches and updates, backs-up and restores individual machines, and predicts failure and recovery.
Enginuity Global Case Study
QuarterNorth Energy, a leading oil and gas company, needed to modernize centralized control and safety systems, reduce costly downtime, and optimize operational resilience to be successful in their competitive industry. To do so, they engaged Enginuity Global and Stratus Technologies.
Edge Computing Platforms Bring Intelligent Automation and New Efficiency to Upstream Oil & Gas
Participants across the Upstream value chain are turning to Edge Computing to scale automation and deploy Industry 4.0 capabilities to remote assets for reliability, insight, and safety.
Trusted by Stratus Partners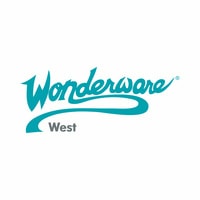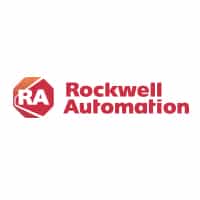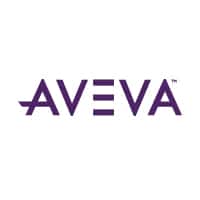 Ensure Operational Resilience with Stratus Edge Computing Platforms
Stratus ztC Edge™ is a secure, rugged, highly automated computing platform that improves productivity, increases operational efficiency, and reduces downtime risk at the edge of corporate networks.
Stratus ztC Endurance™ is an innovative family of computing platforms that enable intelligent, predictive fault tolerance and 99.99999% compute platform availability.
Stratus ftServer® is an operationally simple fault tolerant platform that keeps your applications running with no downtime or data loss.